Orange Juice Production Line
Product Description
Orange Juice Production Line is the star product of Yangzhou Flourish. In the past

16 years

, our factory has manufactured dozens of juice producton line for over

30 countries

, which won a good reputation. With senior engineers and experienced technicians, shanghai chase is confident to provide our customers superior product with fair price.
Main Features
1. Customization: 20 Ton/D - 1500 Ton/D available.
2. High juice yield: Up to 95%.
3. Low temperature evaporation resulting improved quality of products.
4. Very fair price as we are manufacuture but not trader.
5. All accessories from world famous brand.
Production Flow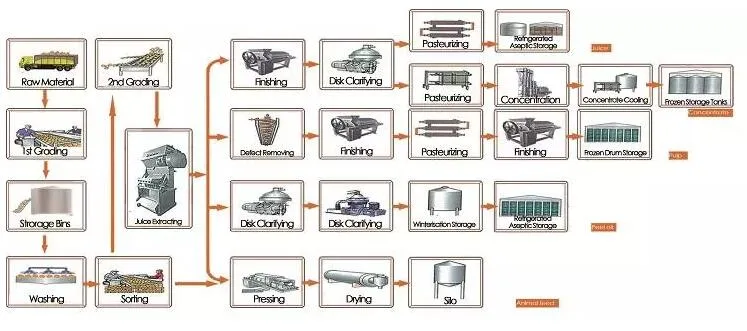 Equipment List
Receiving and Elevating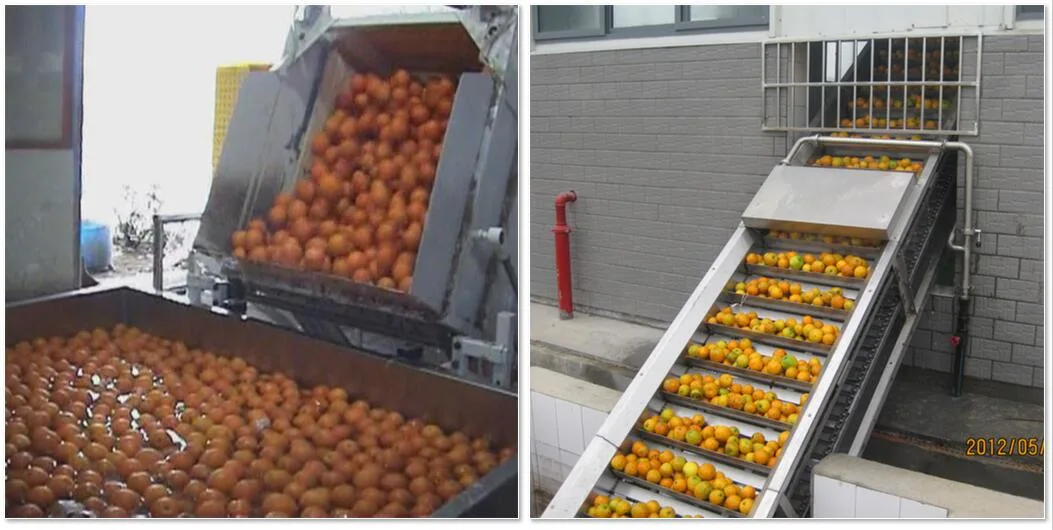 1. It is advisable to install cement pools in the plant, which provides the processing line with a constant flow of raw material.
2. Fresh and ripe tomatoes cannot be stored for over 24 hours at temperature of over 30°c.
3. Chain and plate elevators are normally used for tomatoes elevating, which do little harm to tomatoes. The elevators are equipped with sprayers, letting the tomatoes be re-washed during the processing of elevating.
4. Motors are equipped with stainless steel protective shield, which keep the motors from rain and snow in outdoor.
Washing and Sorting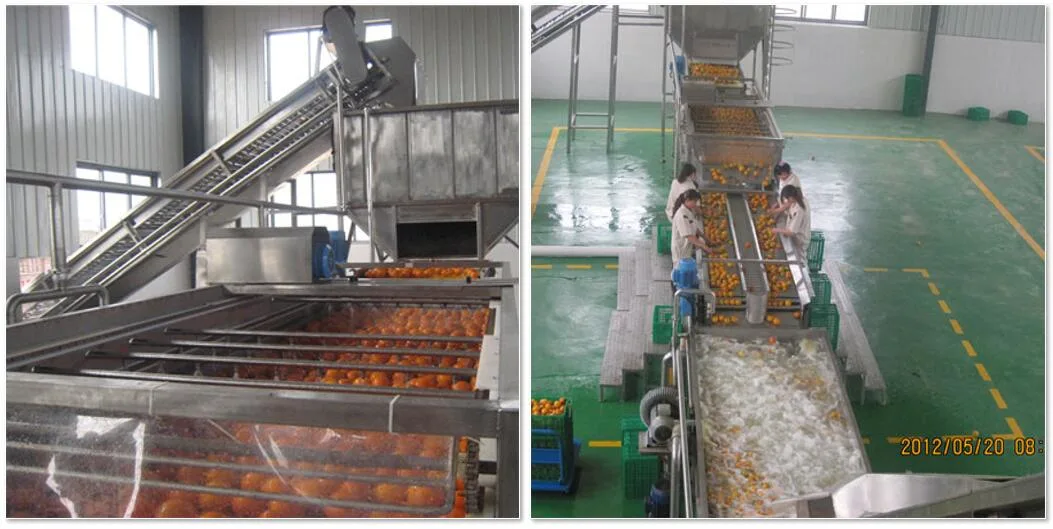 1. Bubble washing machine/floating washing machine washes the tomatoes by floating water, which comes from bubble generator quipped at the bottom of the machine. There is no damage brought by bubble washing while the tomatoes are thorough washed.
2. Waste and sand sink to the bottom and are discharged by our special design.
3. Rolling bar design & speed adjustable.
4. The machine is equipped with waste conveying system, sending the waste directly to tank.
Juicing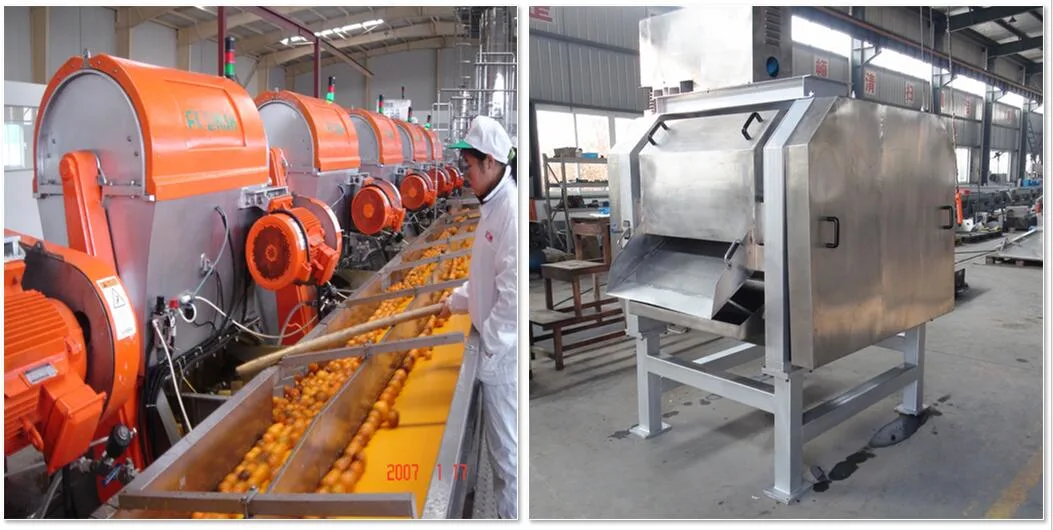 1. Bowl type extractor or half-cut type extractor , etc.
2. According to the customer's fruit character, process plan, investment budget and other factors, we will provide the most consistent with the customer's requirements of cost-effective plan.
Refining and Evaporating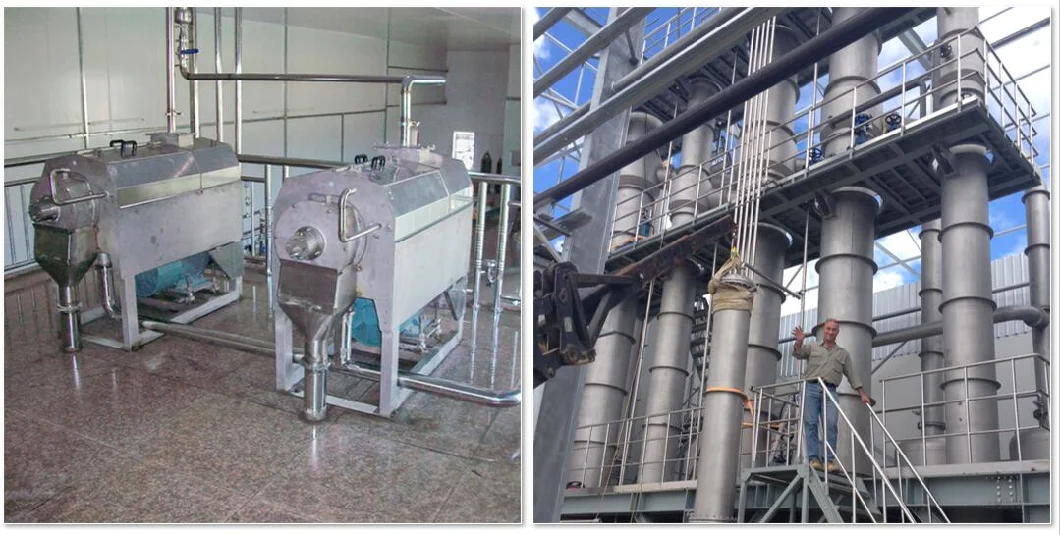 1. Rotated speed can go as 1470r/min, which generates large centrifugal force and helps increase the juice yield.
2. Every blade goes through dynamic balance test, with the feature of lower noise and smoother operation.
3. Forced circulation evaporator: Continuous concentration under vacuum and low temperature.
Sterilizing and Aseptic Filling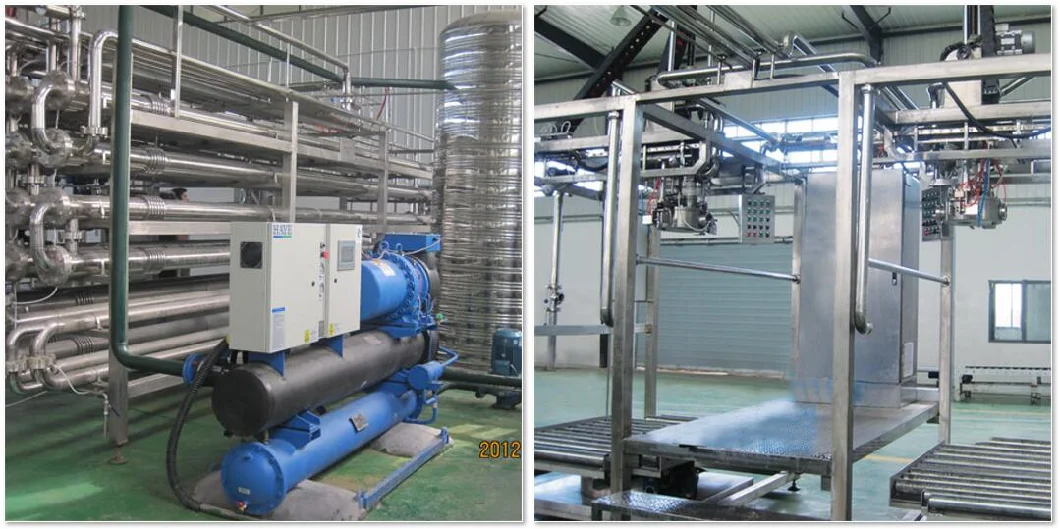 1. Tube-in-tube sterilizer, which contains heating, sterilizing and cooking section is mainly compose of tube in tube heating-exchanger and feeding pump.
2. Four layers. Auto backtrack of no enough sterilized.
3. Mainly composed of aseptic filling head (single/double), operation system, computer controlling system, weight measurer, operation, platform, and etc.
4. Package forms can be various kinds as customers request
After-sale Service
Our outstanding after-sale service is a kind of guarantee for you to choose Flourish equipment.
If you meet some small problems, our engineers can guide your staffs to remove the fault and maintain equipment simply on line.
Because we know if we help you solve the small problems timely, your business can be running smoothly.
Meanwhile, our excellent after-sales have the top-ranking response speed. If you need, our engineers will arrive at the site for technical support at the fastest speed.
Our company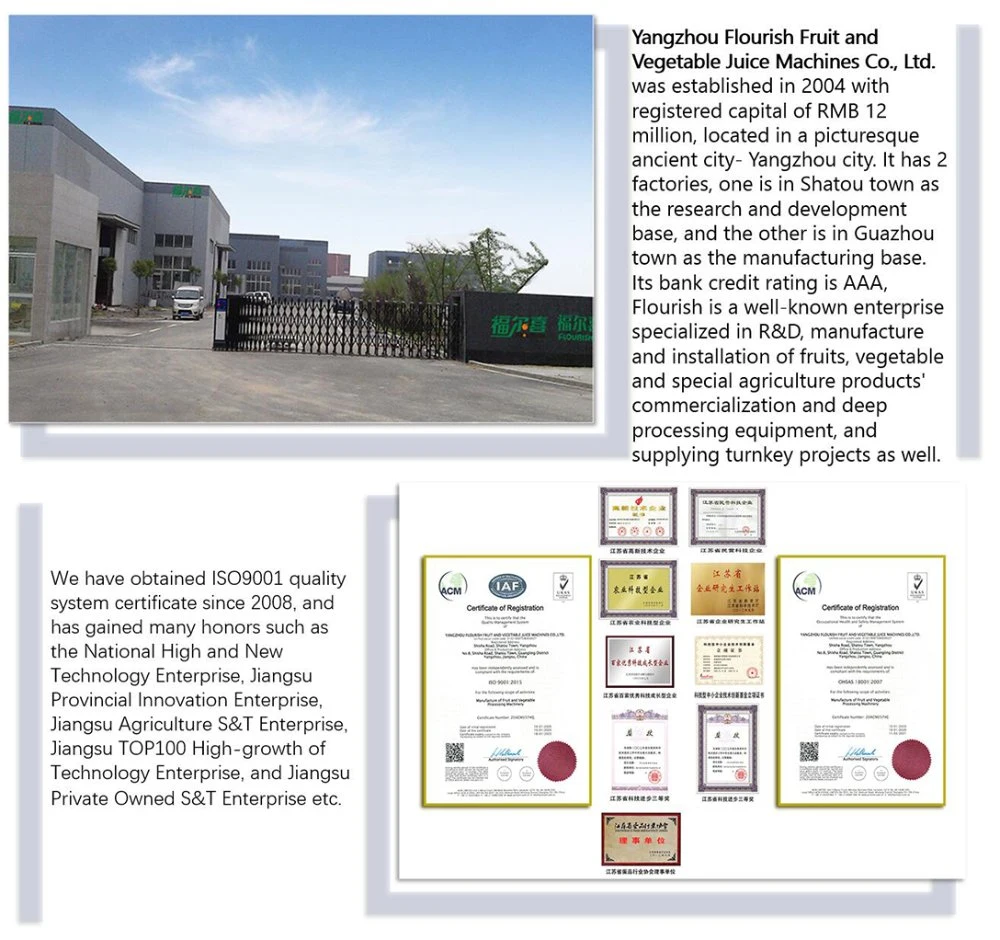 The exhibition