500L 1000L liquid mixer tank vacuum homogenizer mixer tank machine for detergent lipstick liquid soap
To be choose best

suitable mixing machine

in your factory , please follow bellow guide to do :
1. What produce is going to process in this machine?
2. The capacity is ?
3. Pls update above question to our mail or Whataspp , it can save more time to find out which mixing machine will be best for u.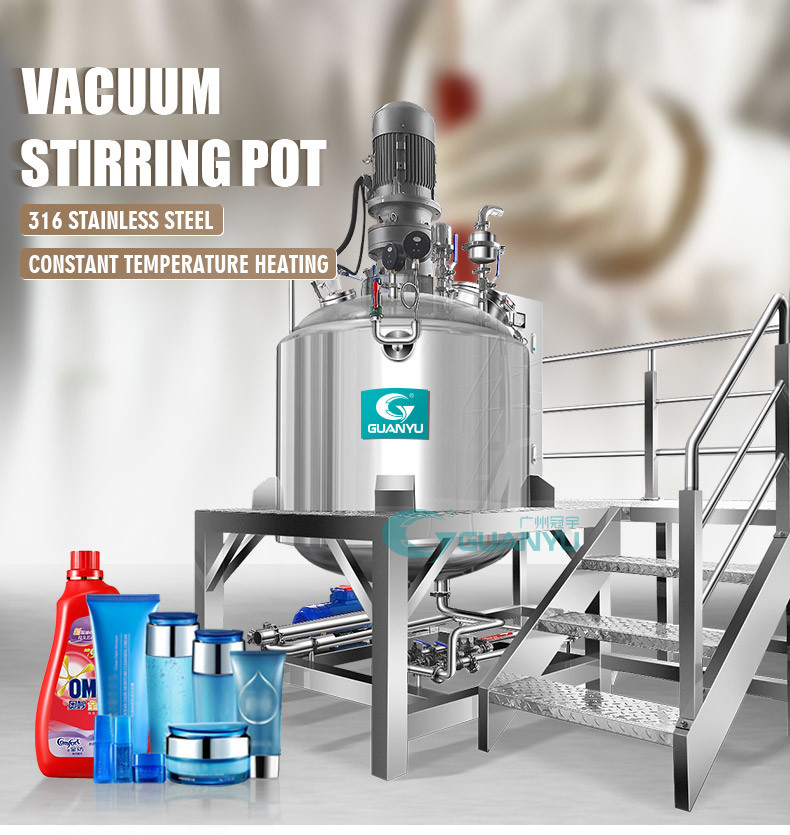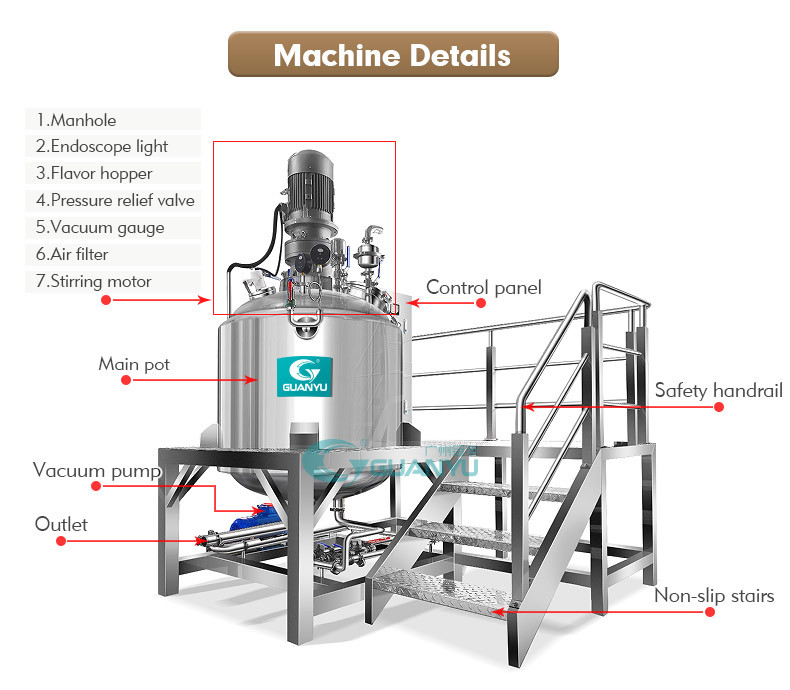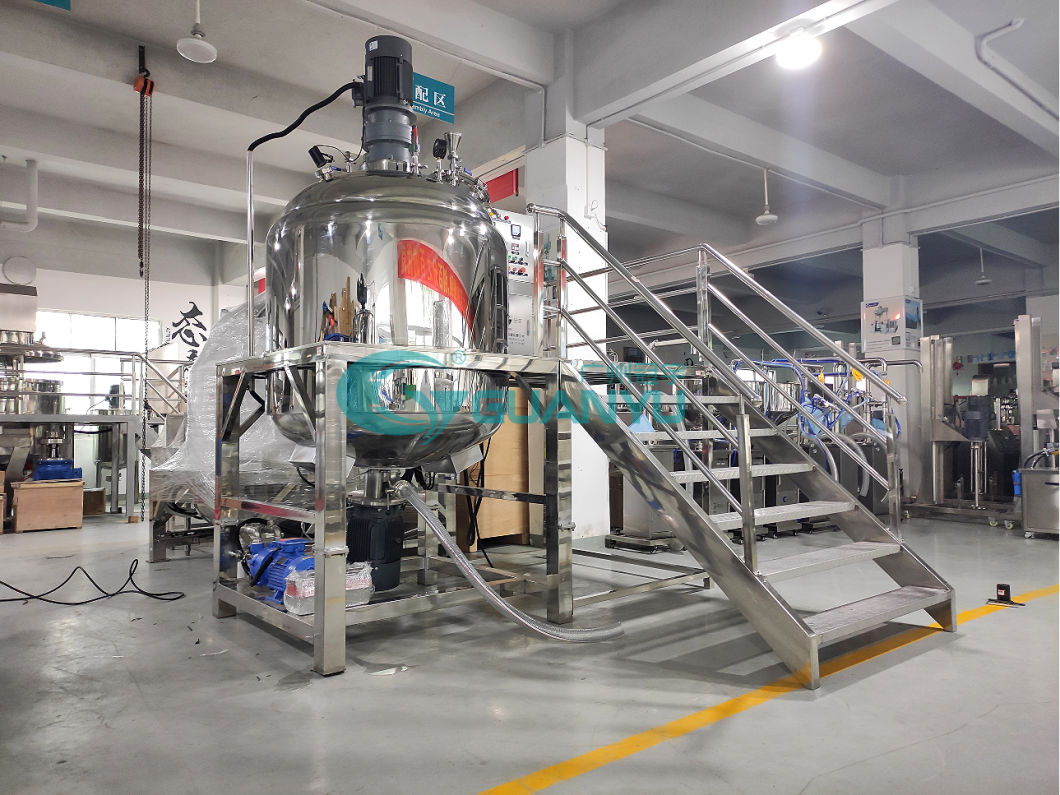 Description
stainless steel mixing tank could be used in food, beverage, pharmacy, wine and alcohol etc industries. The inside surface finish of stainless steel mixing tank is Mirror polished, Ra<0.4um. The welding are polished to ground smooth.
There are various agitator options of stainless steel mixing tank: impeller type, Anchor type, Turbine type, High shear mixer, magnetic mixer. The mixing tank could be made with or without jacket.
stainless steel food grade mixing tank could be made with or without jacket. Jacket type including full jacket, Dimple jacket, Heating coils. Heating and cooling type including steam heating and electric heating.
Model

Volume(L)

Blending Power(KW)

Blending Speed(r/min)

Homogenizing Power(KW)

Homogenizing Rotation Speed(r/min)

Heating Method

GYM-200

200

1.5

0-63

4.0

0-3200

Steam Heating Or Electric Heating

GYM-500

500

3.0

0-63

7.5

0-3200

GYM-1000

1000

4.0

0-63

11

0-3200

GYM-1500

1500

5.5

0-63

11-15

0-3200

GYM-2000

2000

7.5

0-63

15-18.5

0-3200

GYM-3000

3000

7.5-11

0-63

18.5-22

0-3200

GYM-5000

5000

11-15

0-63

18.5-22

0-3200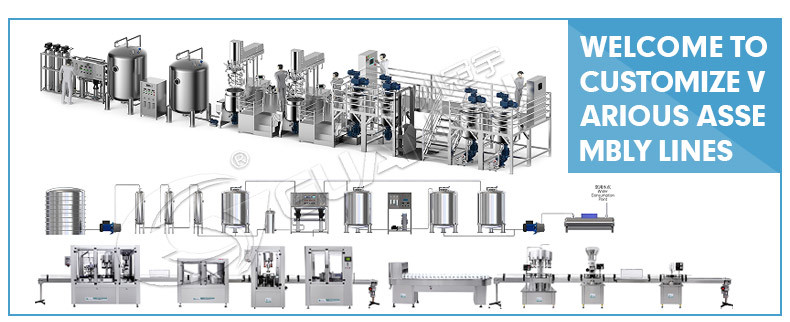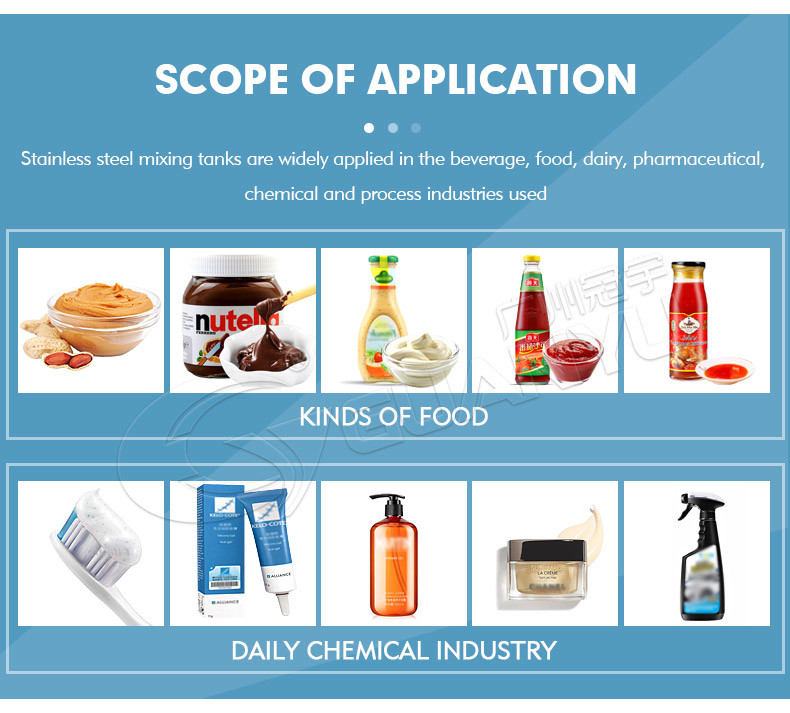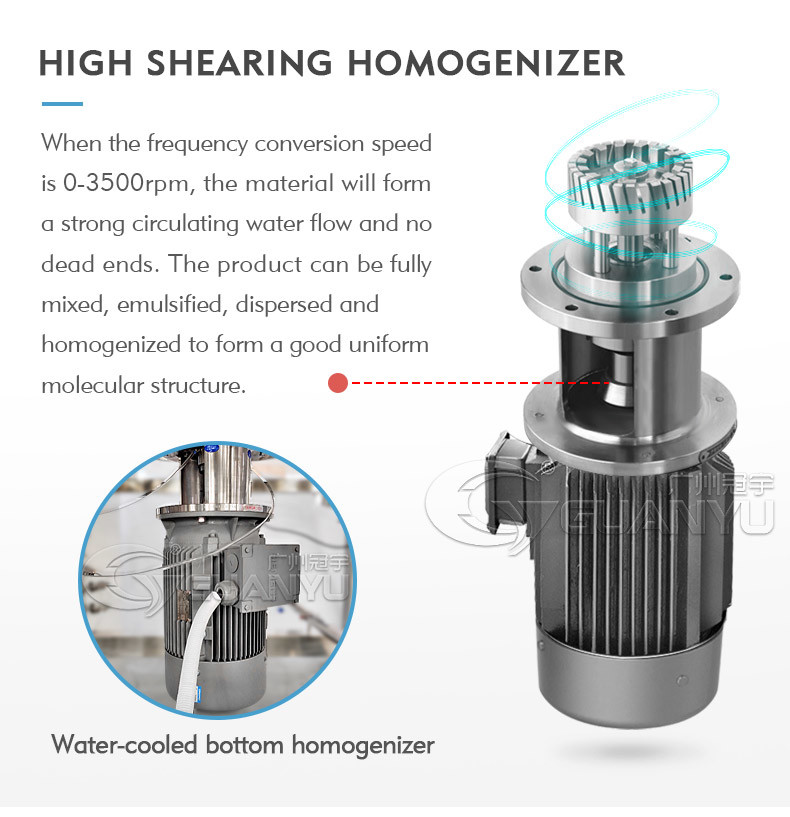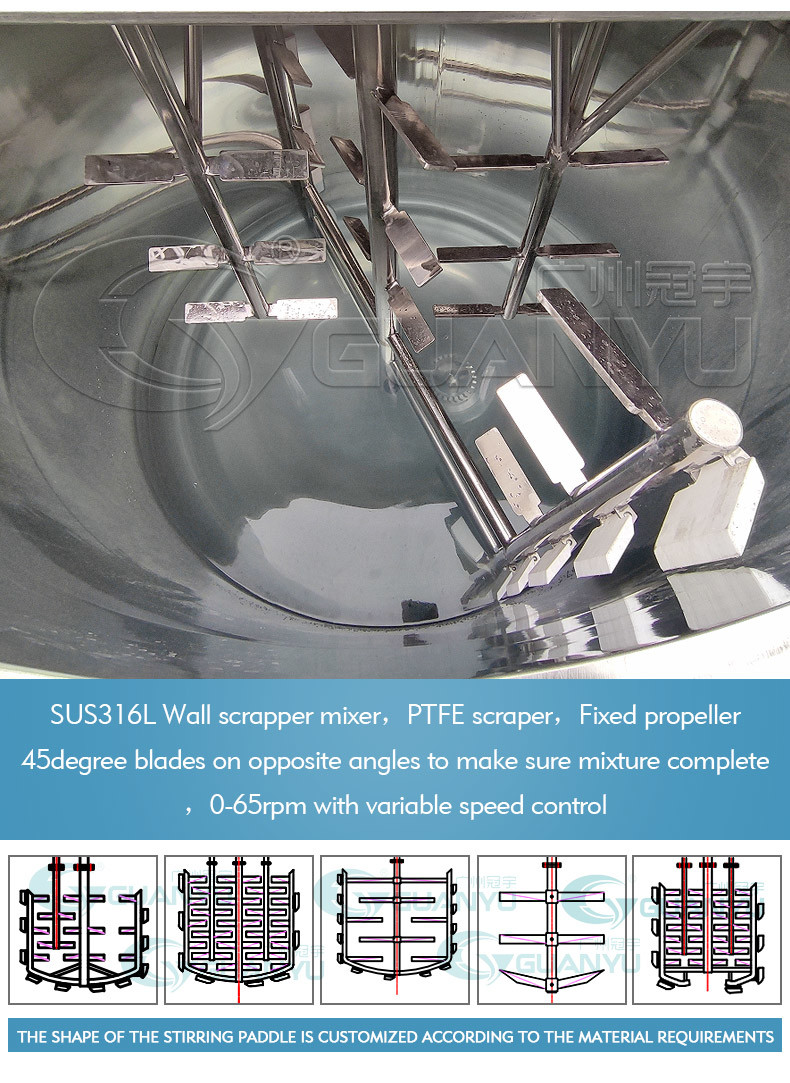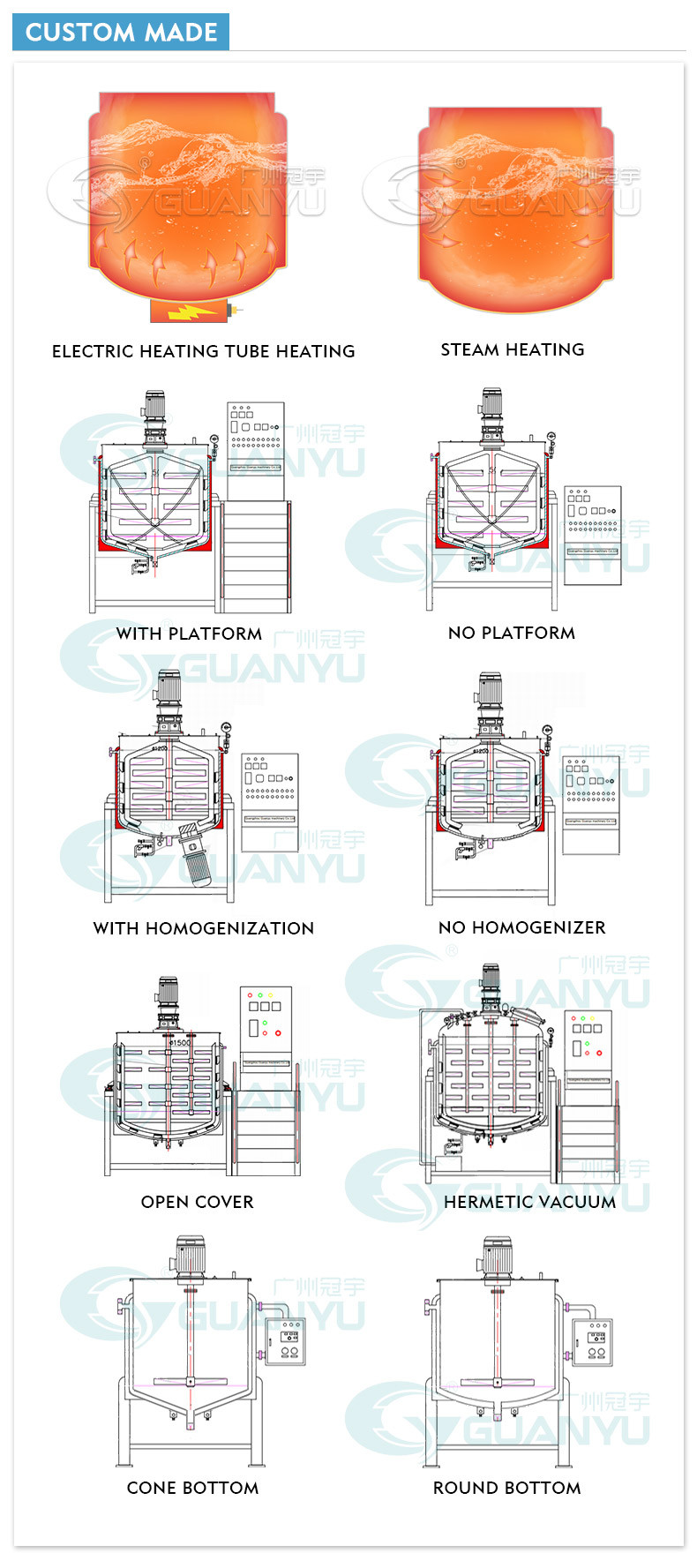 Feature
1. The mixing tank is made of all stainless steel materials. Its inner wall is made of high-quality 316L stainless steel (The part in contact with the material). The tank and pipe are mirror polished. Complying with GMP requirements and specifications.
2. The equipment consists of a stainless steel electric control cabinet and a main pot. The whole machine has a compact structure and it is easy to operate.
3. You can configure heating pot and cooling pot separately according to actual requirements. The materials can be heated or cooled according to process requirements. The heating method can be steam heating or electric heating.
4. There are various types of durable agitator blade, with strong mixing strength. It is suitable for the production of different products.
5. The motor is equipped with an advanced frequency converter, which can adjust the stirring speed according to production requirements.
6. You can choose to configure a AES dissolver to accelerate material dissolution and emulsification. It can save time and labor for you.
7. The stainless steel electric control cabinet can comprehensively monitor its operation, and it can display data, such as temperature and stirring speed, etc.
8. It can be equipped with vacuum pump for vacuum bubble extraction (optional).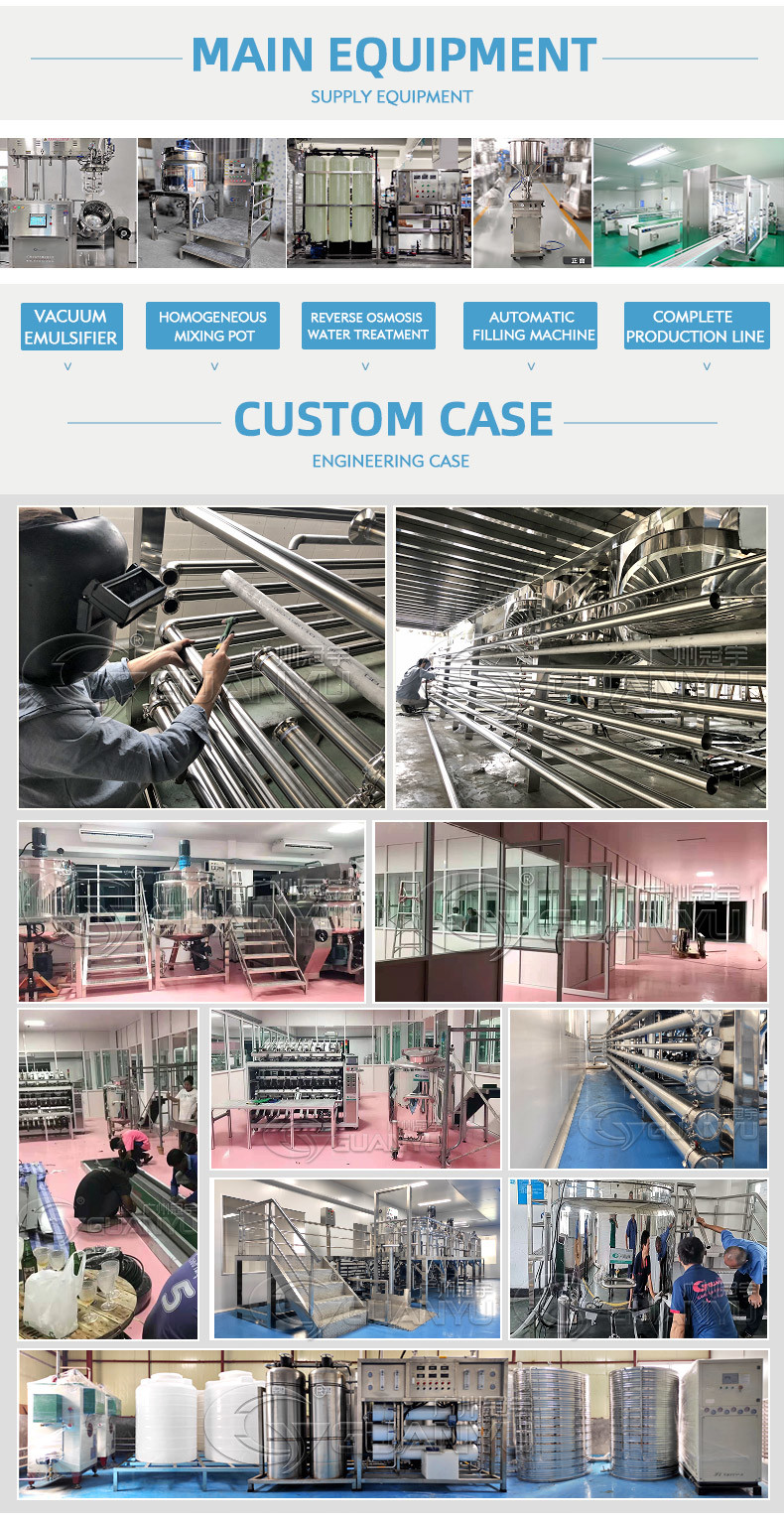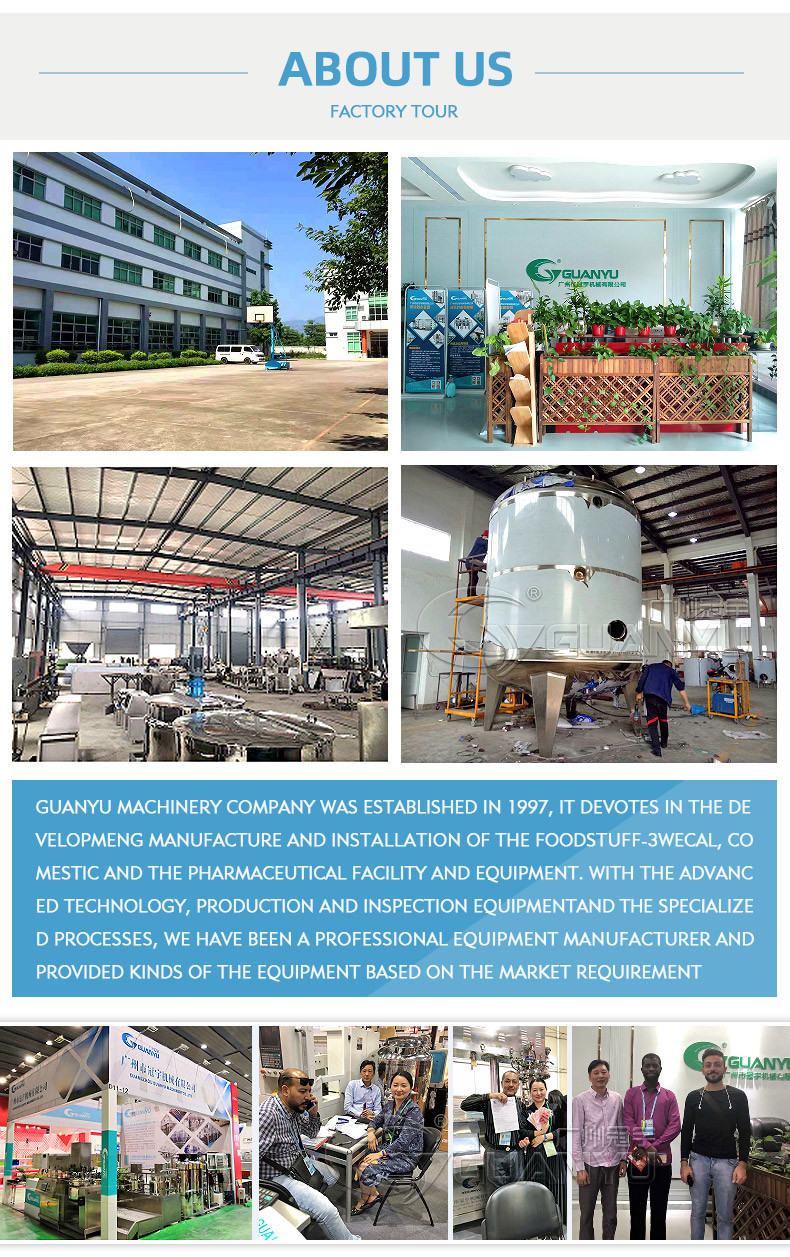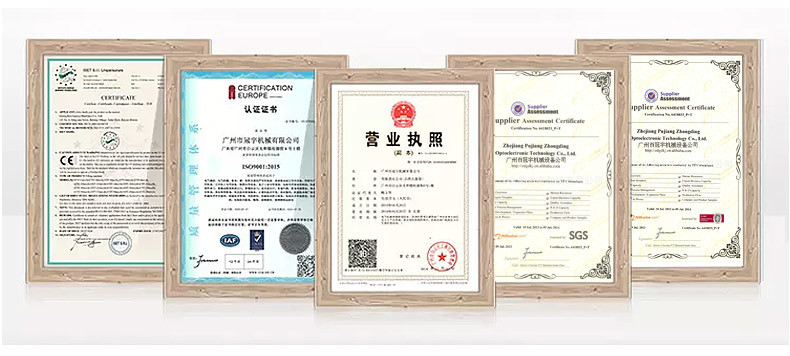 1.Q: Are you manufacturer or trading company?
A: RAYEN is a professional manufacturer.
2.Q: How could we confirm the details of the products?
A: RAYEN will provide the detail drawings for you to confirm.
3.Q: How long the warranty will be?
A: 1 Year warranty.
4.Q: Do you take L/C?
A: Yes, we accept Western Union, T/T and irrevocable L/C payable
5.Q: Can we become your distributor in our country?
A: Yes, we very welcome you! More details will be discussed if you are interested in being our agent.